Pina Hand Selected Bourbons
We take the time to personally go down to Kentucky to hand select the best barrels for you!  Believe us, this is a HUGE sacrifice, but we make it.  We taste many barrels, but the best, and then have the entire barrel bottled for you with the Pina Wine & Spirits brand. Check out our newest arrivals!  If you want to see the process, check out the video.
*Located at all locations except Grandview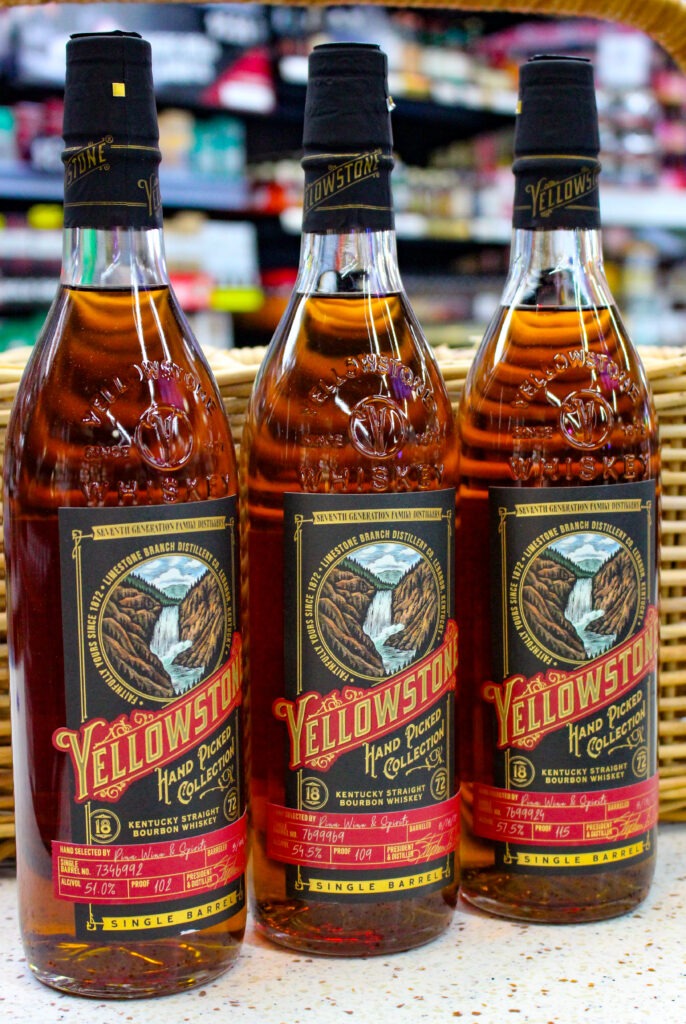 Handcrafted at the Limestone Distillery our Yellowstone pick comes in three different proofs, 102, 109, and 115.  All three are smooth and delicious with their own unique character.  Come and see if your palate is good enough to taste the difference!
This delicious wheated whiskey comes in at a whopping 120 proof!  Come experience the surprisingly smooth taste of this unique, cask strength Bourbon.  You wont be dissapointed.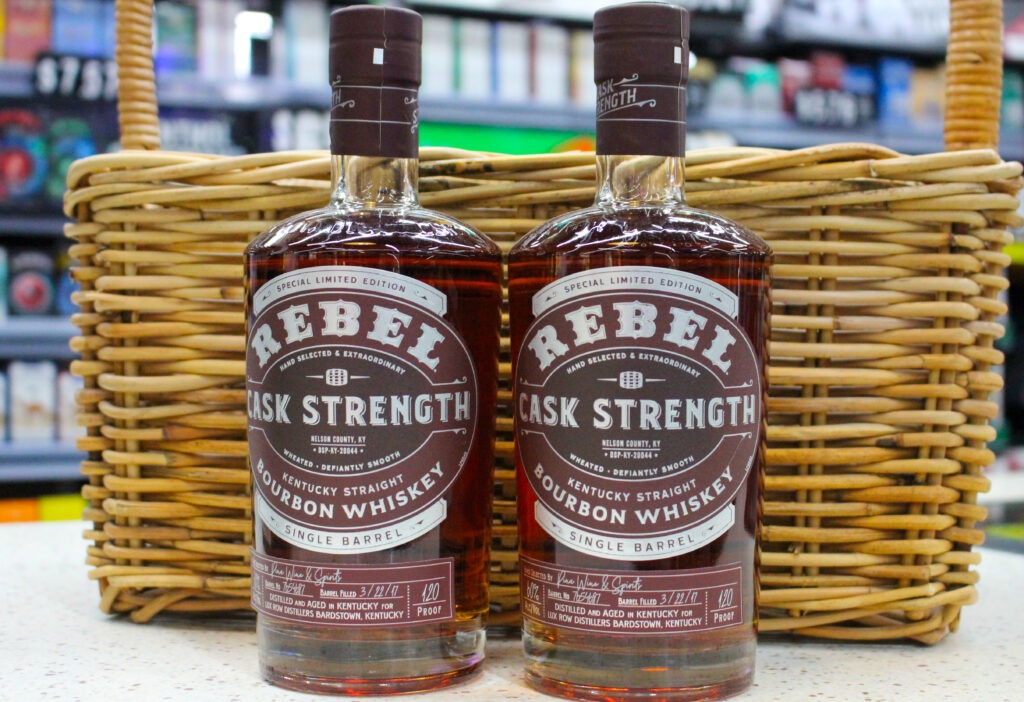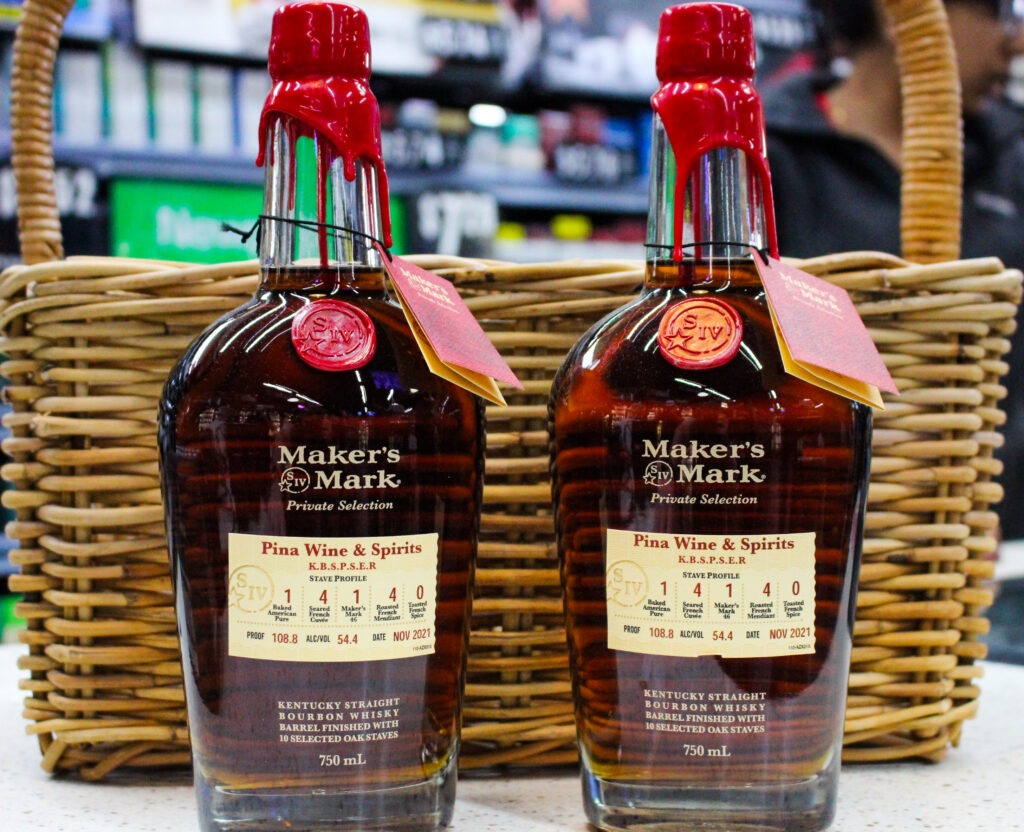 Maker's Mark might be an old standard, but this Private Hand Selected barrel, complete with the Stave profile guarantees to be a unique experience.  Come experience the best as you let everyone drink the rest.  Pina is proud to offer this selection at 108.8 proof.